Book a holiday villa with swimming pool or an apartment in Burgas, Bulgaria
Top villas and apartments
Holiday villas in Bulgaria for rent
Dear guests,
If you are still wondering where to spend your holiday, then Bulgaria would be the perfect destination for you. With our rich culture, livelihoods and traditions and amazing natural sights, our country is gaining more and more popularity among tourists from all over Europe. In the past couple of years, larger number of guests from many countries has chosen to spend their holidays in our beautiful country. If you also want to enjoy the tranquility of the rural Bulgaria in the proximity of the Black sea and tourist places like Sunny Beach, Nessebar, Pomorie, Sozopol and the city of Burgas then our holiday villas will be the perfect choice for you.With a huge selection of websites and tour operators to help you book the place for your holiday and arrange all the details to the trip, what makes us stand out? Our main goal is to provide you with a carefree, unforgettable holiday with your children, family and friedns. We strive to be among the best in customer service for a and rely on your feedback and recommendations to continue to develop and improve our portfolio of services offered.
Our Properties To Rent
All properties can be viewed and booked online. Payment methods accepted are bank tranfer or credit cards (Visa & Mastercard)
Bespoke rental services for a perfect holiday in Bulgaria
Our team is personally providing and supervising the maintenance of all properties that you can book through our site. This includes cleaning of each villa and aprtment, as well as of all the swimming pools and gardens, too. Your satisfaction is our primary concern, so we try to keep everithing in perfect condition during your holiday.
Among the additional services we can provide are:
Airport transfer from all major airports in Bulgaria.
Welcome food packs for unhindered start of your holiday
Baby cot with sheets
Baby chairs
Possibility of mid-stay cleaning after the first week – when staying in the villas for two weeks or more
Car hire
If you feel our villas and apartments are the right place to spend your vacation, you are welcome to make a booking for your desired place and time. Booking has never been easier – all our calendars are up to date and we accept online bookings and payments. No user account registration is required. Our professional staff will process your booking and will answer all your questions regarding your stay. The whole process will not take much from your time while guaranteeing that everything will be perfectly set for your visit in advance. Your holiday is our main concern and therefore we always try to meet your expectations and help you make the best decision possible thanks to our long experience in this field.
Thank you for visiting our website! We hope you'll find here what you are looking for.
Holiday villas with pool in Bulgaria
The holiday villas that we offer to your attention are located in Bryastovets – a small and extremely peaceful village, just 20 minutes drive from Bourgas, Sunny Beach and Nessebar and only 12 km away from the airport of Bourgas. The village is located in the southeast area of the Balkan Mountains, about 250 m above sea level and its main advantage from a tourist point of view is that it is situated close to the Black sea while being also quiet and safe for children.
All holiday villas are newly built, perfectly maintained and are great place for fantastic family vacation, with them being away from the crowds of tourists on the Bulgarian Black Sea resorts such as Sunny Beach. All villas are detached either with shared pool or with private pool. The villas with private pool for sole use are: Villa Linda, Villa Knox, Royal villas (two identical villas) and Villa Sanaan.
The excellent locations of the villas provide great opportunities for outdoor walks in the fresh and clean air as well as for relaxing on the beaches of the Black Sea beaches, and why not even both? Among the activities you can try out are mud baths, birdwatching and photographic tours due to the rich flora and fauna in the lower areas of the Eastern Balkan, as well as visits to various places of archaeological significance. No matter what types of activities you will choose for your free time here, your peace of mind is guaranteed throughout your stay – the setting is predisposed to both you and your children. They can explore Bulgarian nature, learn new animal and plant species, typical of the region, and learn many interesting facts from the Bulgarian history, especially in Burgas – a city which is a crossroad of ancient civilizations from the 7th-5th centuries BC.
Latest articles from our blog
Useful information about holiday in Bugaria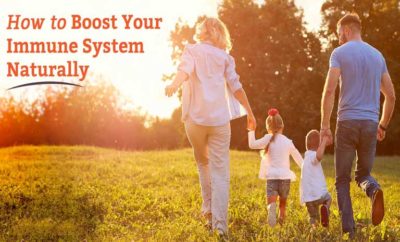 How to boost immune system naturally
All the recent events related to the spread of viruses worldwide have proven that a strong immune system is an absolute essential. And while we sincerely believe that the hardships we are facing now will soon be behind our backs, it is important to learn our lesson and maintain a strong and resistant immune system.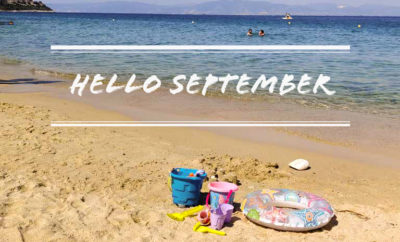 Weather in September in Bulgaria
The Bulgarian sea coast offers the opportunity of a great, peaceful and wholesome holiday experience. It is quite versatile and offers different experiences throughout the holiday season. This largely depends on the timing you choose for your holiday. For many people, September is the best month for a holiday in Bulgaria. What is the weather in September in Bulgaria? What are the prices in September? You will find all here
Ceny w Bułgarii
Z pewnością Bułgaria jest jednym z najtańszych miejsc wakacyjnych w Europie. Ceny zakwaterowania, jak również dla różnych rodzajów towarów i usług są niskie i dostępne dla wszystkich turystów zagranicznych, którzy chcą odwiedzić Bułgarię.
Latest Guest Reviews
This is what our guest write about their holiday in our villas and apartments
Absolutely loved Villa Knox, the pool and garden were immaculate, the villa was really clean, 1st time in Bulgaria and we can't wait to return, you do need a car for this place but the prices are very reasonable. We had lovely BBQ and a small trip to Nessebar or Sunny beach for a nice meal, Sunny beach was one of the nicest beeches we've been to.
Steven E.
A review about Villa Knox
We had a wonderful time from start to finish on our holiday. The Villas were as described in the description. The owner was very helpful and very friendly . The Villas are very modern and well maintained. It's about 30 minutes in a taxi to sunny beach. We went down about 5 or six times, the owner gave us a number for a local Taxi man who was at our back and call and he was very friendly also. If you are looking for a holiday away from all the madness this is definitely the place for you . Would definitely recommend Royal Villas.
Tim C.
A review about Royal Villas